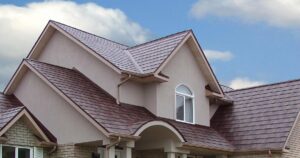 Nothing lasts forever, but the right choice of metal roofing can endure for many lifetimes. Just take a look at some of the roofs atop cathedrals and castles in Europe! If priorities for your roof include low maintenance and longevity, metal should be one of your first choices. So, just how long will your metal roof last? Let's take a look!
Overall Lifespan
Overall, the expected lifespan of a metal roof is unrivaled. Often lasting 50 to 100 years with the proper care and maintenance. Compare this to other roofing materials, such as asphalt shingles, that only last between 10 and 20 years. And when you do eventually need a replacement, the metal panels are 100% recyclable! Not only are metal panels durable, but eco-friendly.
Differing Metals
Different metals will last a different amount of time. Galvanized metal, for example, can last at least 50 years. Perhaps even more, as the practice of galvanizing is only 60 years old! Copper roofs are considered to be the best roofing material in the industry due to their longevity and durability. These roofing systems can last 100 –  even 200 – years, easily withstanding wind, saltwater, and more. Steel roofs, on the other hand, can last up to 75 years, while zinc roofs can last longer than 100! Aluminum roofs last the least amount of time compared to other metals, often lasting up to 50 years.
How To Maintain Longevity
Ensuring the longevity of your metal roof is easy. Proper care and maintenance will be the key. It's important to clean your metal roof at least once per year, but ideally after the change of the seasons. Clean gutters, drains, and sweep other dirt or debris from the surface of the roof. Structural maintenance is more in-depth. You should have your panel seams inspected at least once per year and make sure areas in need of new/more sealant are attended to.
Metal panels are a wonderful, long-lasting investment to make for your home or building. If you would like to learn more about your metal roofing options, contact our qualified team of professionals at 1.855.838.9393 or [email protected]