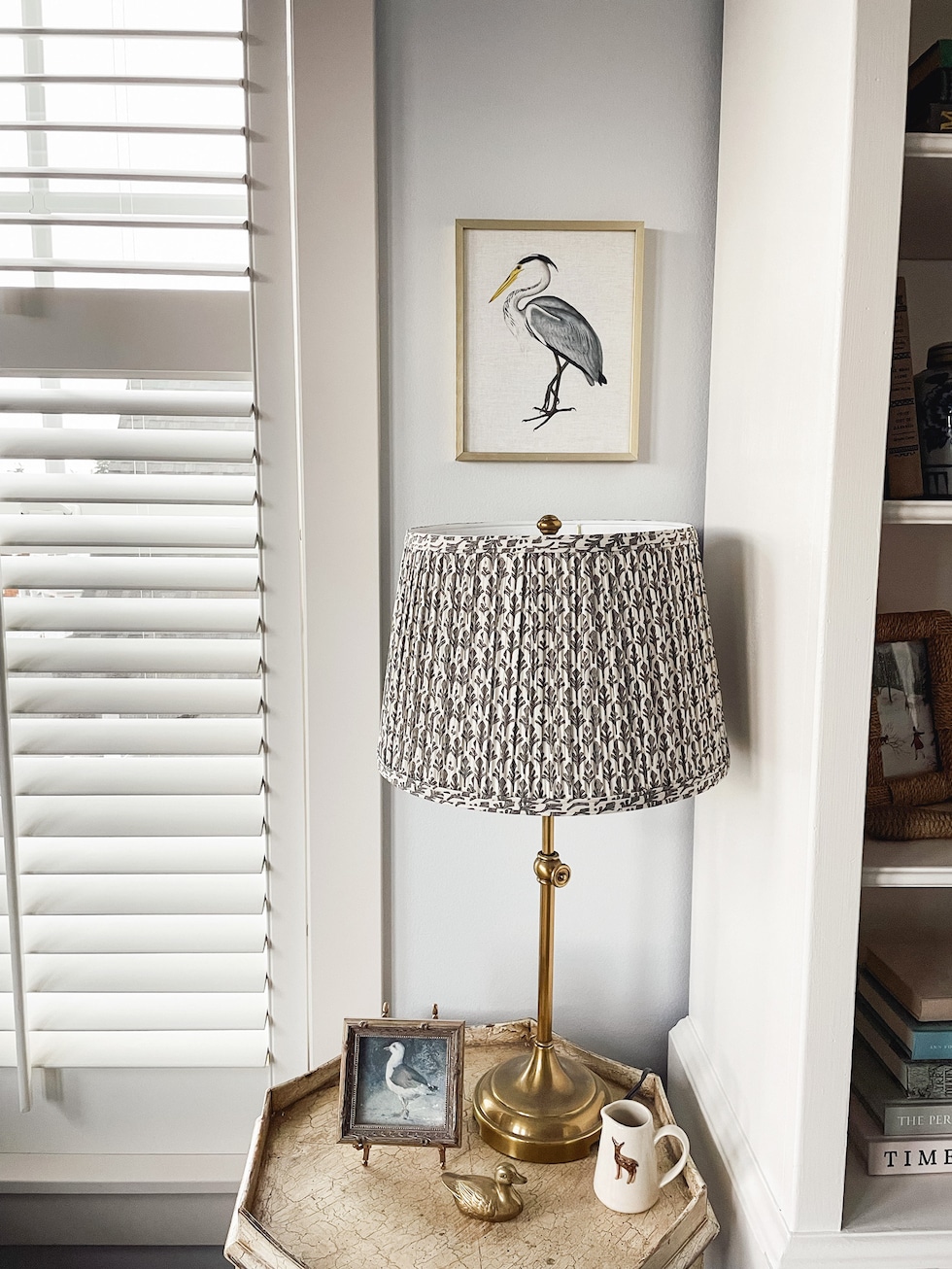 I mentioned in my previous Strolls and Scrolls post that we now have three pleated lampshades in our new home. Today I wanted to share sources with you! Patterned lampshades are a fun way to refresh old lamps and give them a new but still very classic look.
As we are planning the details of our brand new kitchen and dining room (as well as little by little adding elements in our living room, bedroom and other spaces) I am starting to see (in my mind) how this home is coming together with a unique mix of English cottage style and Nantucket/coastal elements. The patterned lampshades add a classic cottage feel that I love! After living in four English Tudor / cottages since we've been married, I feel so at home with this look.
Most pleated patterned lampshades seem to be fairly spendy, but I'm hoping more affordable options will become available as people begin to see this as more of a trend! Meanwhile though, if you're a "do-it-yourselfer" I've seen many people make these lampshades themselves with tutorials online, so that is a great budget-friendly option! You'll find lots of sources below.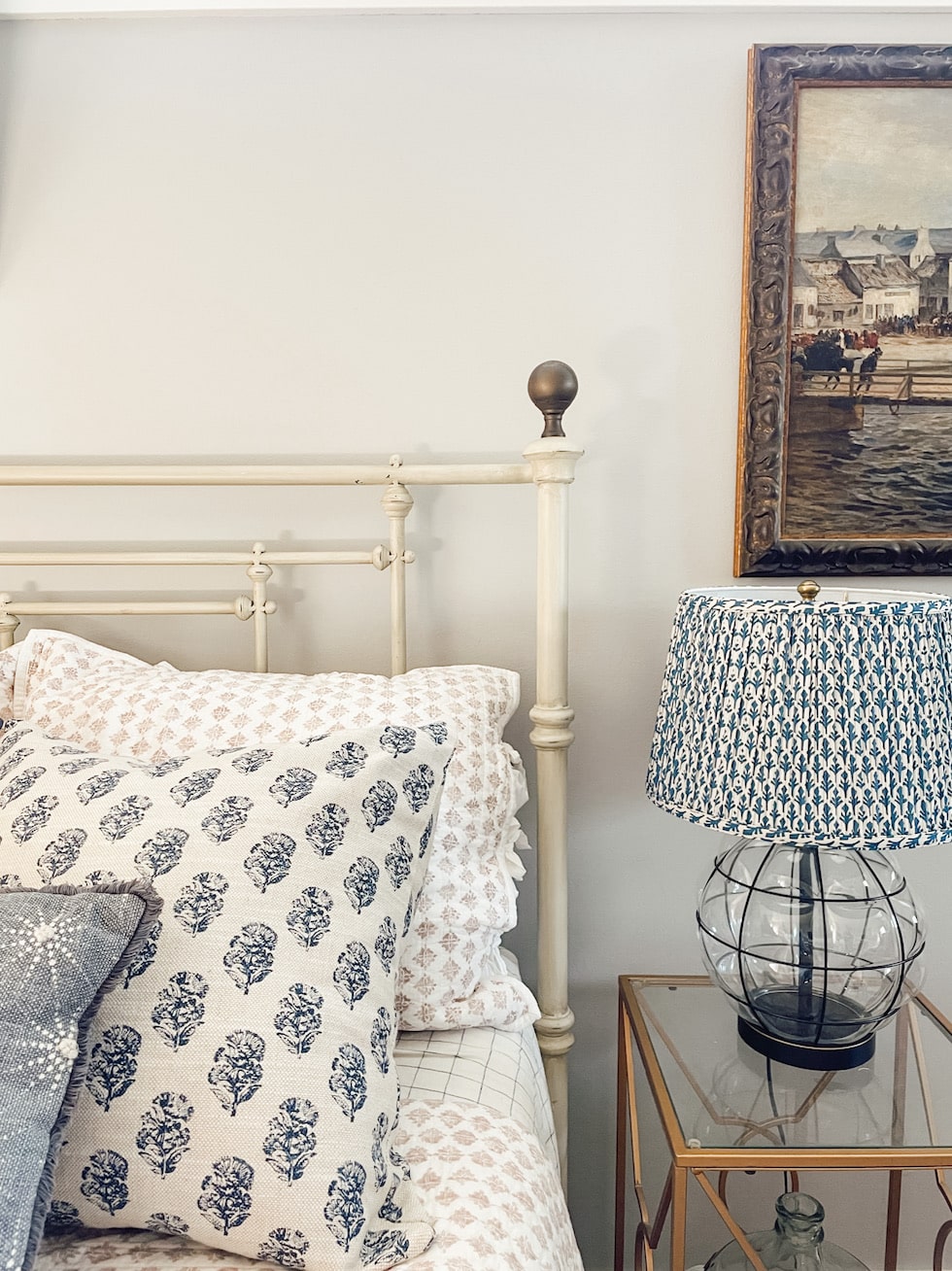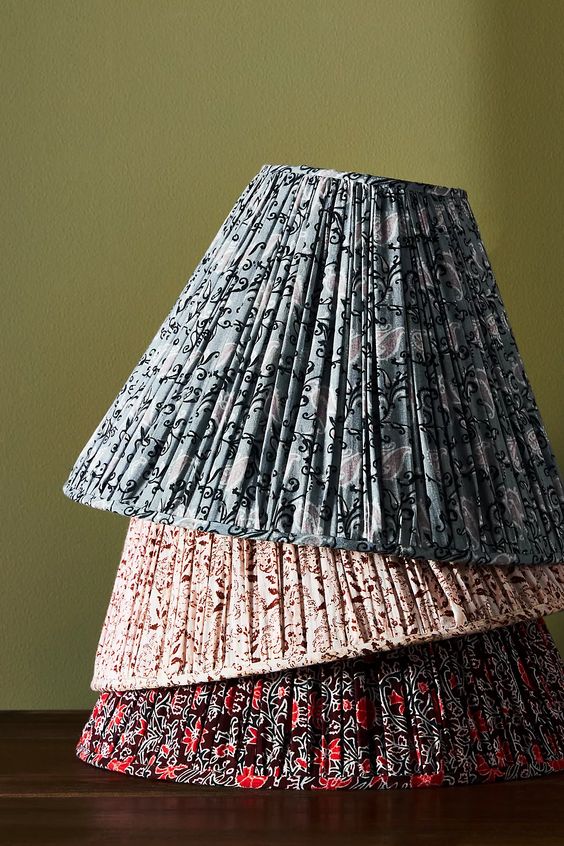 Sources for above (most of these also have other color options!):
1. Block print blue and white shade
2. Block print red pleated shade
4. Block print pleated pattern lampshade (this is one I have!)
6. Block print red floral shade
7. Block print pleated pattern lampshade (this is one I have!)
More Pleated Patterned Lampshade Sources (click each thumbnail below for details):

---
Get inspired by rooms withe pleated lampshades here in this post!